Traralgon Family fellowship
We are part of the body of Christ, learning how to listen and respond to God together, cultivating genuine community through godly love.
Our vision explains a lot about who we are, we play a part in the larger body of Christian Churches endeavouring to fulfil the great commission left by Jesus.
We have a focus on developing leadership which includes giving opportunities to develop your God-given gifts, istening to God through Biblical teaching and prayer, encouraging our people to respond to God when he speaks.
We endeavour to be obedient to God which in turn cultivates genuine community through Godly love.
Monday: Men's Group
​
Tuesday: Youth Bible Study
Wednesday: Adult Bible Studies
​
Thursday: Prayer Meeting
​
Friday: Youth Group
We meet each Sunday morning at 9.30AM at Chairo Christian School in Traralgon.
The school is located on the corner of Lansdowne and Liddiard Roads in Traralgon.
​
The car park is off Lansdowne Rd.
We meet in the Chairo multipurpose room located in front of the car park and next to the main admin office entrance.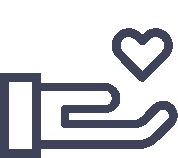 "Let the message about Christ, in all its richness, fill your lives."